The FemLed project investigated the reasons for which women and women-defined people are poorly represented as employees and leaders in the digital and media industries in Ontario, with funding from the OMDC (Ontario Media Development Corporation.  Our team of feminist academics used research and creative techniques such as bodystorming with feminist creative industry leaders to investigate the causes and pose solutions.  The deliverables included a White Paper submitted to OMDC, and comprehensive literature review of intersectional conditions creating this gender disparity and a Visual Timeline of feminist activism and successes in Canadian history.  
Website URL: https://www2.ocadu.ca/research/slab/project/fem-led-digital-enterprise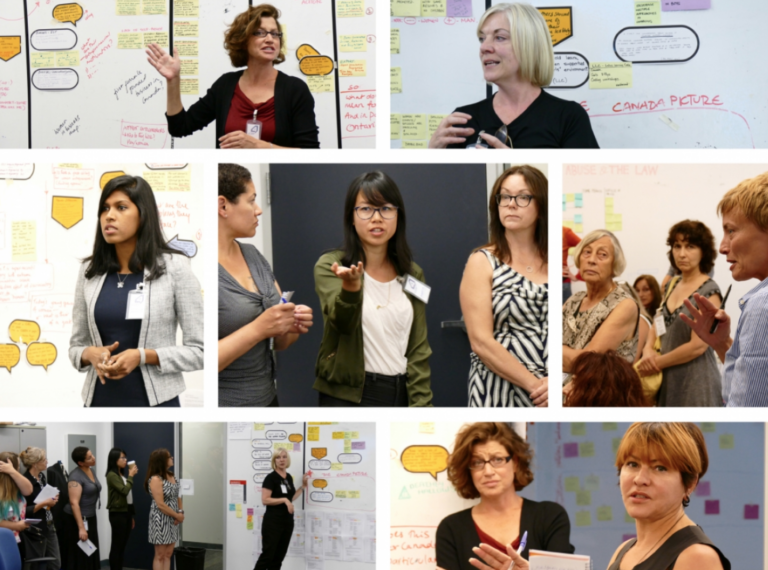 Stein, Suzanne and Prateeksah Singh, with Paula Gardner, Lynn Heller, Mithula Naik, Jill Sharrock and Emma Westecott. 2016. "FemLed Digital Enterprise Research Report Summary; A Look into Female Leadership for Women in Digital Media and Tech, Today and Tomorrow." Submitted to Ontario Media Development Corporation. (122 pages)
Gardner, P. & Stein, S. (2019). Encouraging diverse women's success in information communication technologies and media spaces. In R.A. Lind (Ed.), Race/Gender/ Class/Media: Considering diversity across audiences, content, and producers (pp. 256–261). Routledge.